We've all been there. You have five minutes until you have to leave for the airport and you're still gathering things to put into your carry-on bag. Should I bring a water bottle? I'd have to fill it up later, so I might as well just buy one. Although, the airport always has water fountains... Fine, I'll bring it. They do offer water on the plane… but what if I get thirsty?
Trying to figure out what to bring onboard is a hassle, but if you develop a system and a mental (or physical) checklist, the packing process will be a lot easier. Here is a list of what I usually bring with me on the plane, including my typical outfit.
What to Wear
It's too often that I see people trying to walk around the cabin of the plane in high heels and miniskirts. You may think that everyone will be looking at you as you squeeze your way through the aisle to the bathroom, but the key to figuring out what to wear when traveling is comfort. You can wear comfortable sneakers and leggings and still look fabulous. The reality is: most people will be too focused on themselves to critique your outfit. And if you feel good, you look good.
My go-to outfit typically consists of a T-shirt, sweater (for just in case it gets cold), leggings or workout pants, and sneakers. This outfit is relaxed so it gets me in the mood for sleeping on the plane, but it's also easy to move in for just in case I lose track of time and I have to run down the terminal!
Simple Forever 21 T-shirt.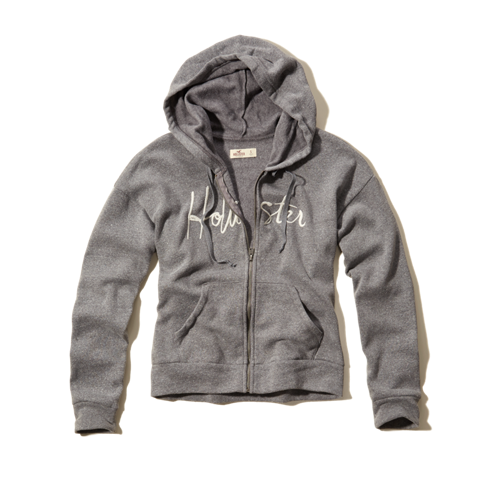 Hollister sweatshirt to keep me warm.
Black leggings from H&M are so comfy!
Fuzzy socks from Bath and Body Works.
If I need to be somewhere after my flight that requires me to look a little more formal, I opt for my most comfortable flats, black pants or leggings, a blouse, and a sweater. Make sure to bring socks if you're in the U.S. so you don't have to walk barefoot through security (yuk!).
The Bag
Depending on your preference, you normally have two options: purse or backpack. I'll take my Vera Bradley backpack with me if I have a long flight. It's cute and big enough to store my computer. If I don't need to lug around too many things, I'll opt for my brown Coach purse. It's not as big as my backpack, but it can actually hold a lot!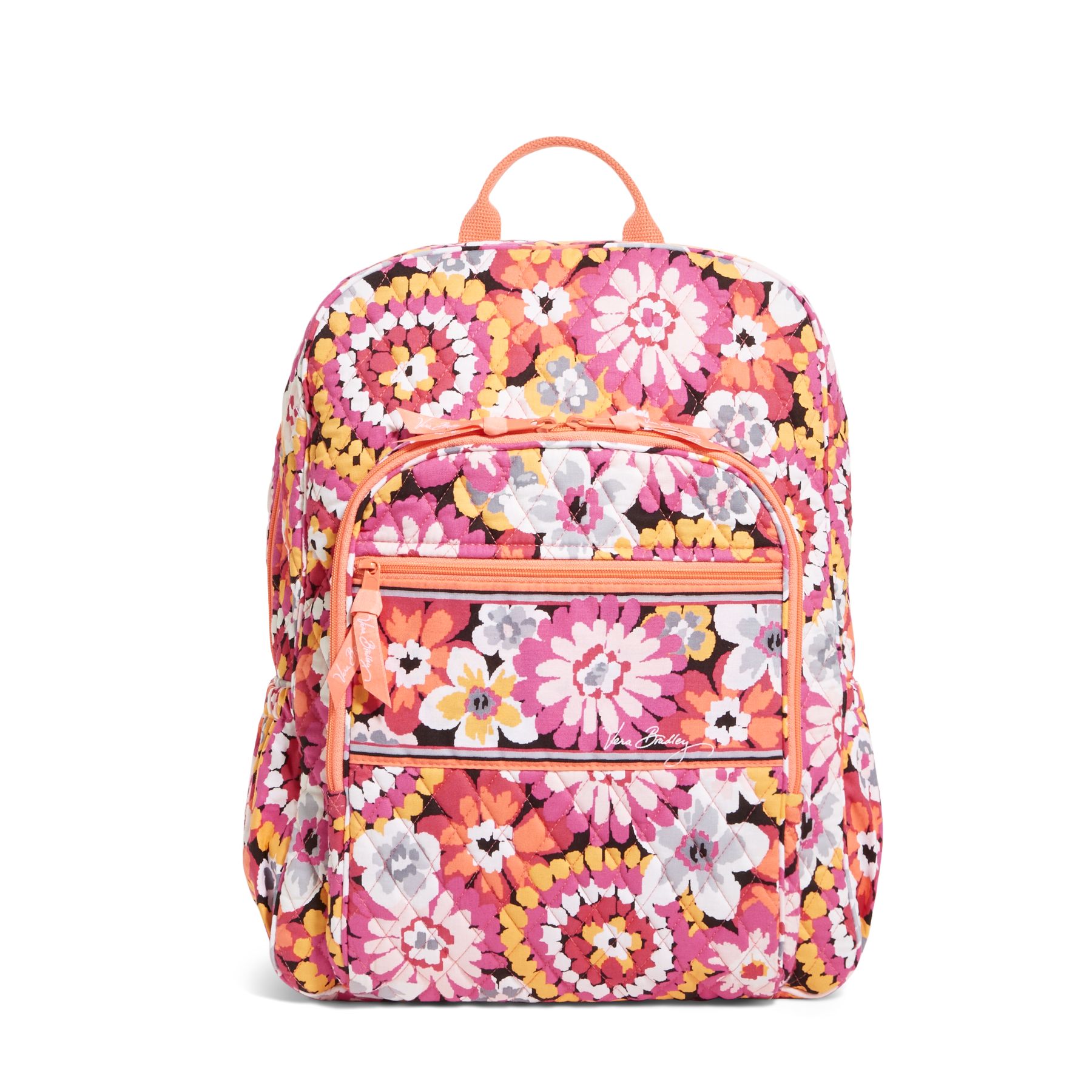 Vera Bradley backpack.
Coach purse that I use for everything.
Find a bag that is big enough to hold all your essentials, but small enough to fit under your seat for easy access.
To Freshen Up
For long flights I go makeup free, but if you are the kind of person who can't leave their house without makeup on, you can still have some coverage. If I choose to wear makeup, I'll bring mascara, an eyelash curler, lip-gloss or lipstick, and, if I'm feeling up to it, some foundation. I won't normally do more than that. If you can get sample sizes from stores, definitely do it! It's much easier to just carry a mini version of your mascara or perfume. On long flights, I'll bring face wash, toner, and moisturizer so I can sleep and feel hydrated. I'll also bring a travel toothbrush and toothpaste (you can get these in drug stores). Hand sanitizer and tissues are necessary. I also like to bring gum to pop my ears when ascending and descending.
Entertainment
When the flight isn't long enough for a personal TV screen, I'll bring a book that I've been reading. If the book isn't enough to keep me from boredom, I'll bring or buy a few magazines. I usually bring a variety for whatever mood I'm in, for example Time, Seventeen, and Self. Music is essential for me, so I'll bring my earphones and listen to some music on my iPhone.
If You Have Room
- Neck Pillow
- Empty water bottle to fill (after passing through security)
- Snacks (eg. Trailmix, pretzels, an apple)
- Map (if necessary)
- Change of clothes (anything can happen!)
Remember
- Passport
- Boarding pass (if you can check in online)
- Wallet
- Money (currency if traveling internationally)
- Phone
That's about it! Please keep in mind that you can bring more than the items mentioned above. Let me know what you bring when you're traveling and the items you can't travel without!